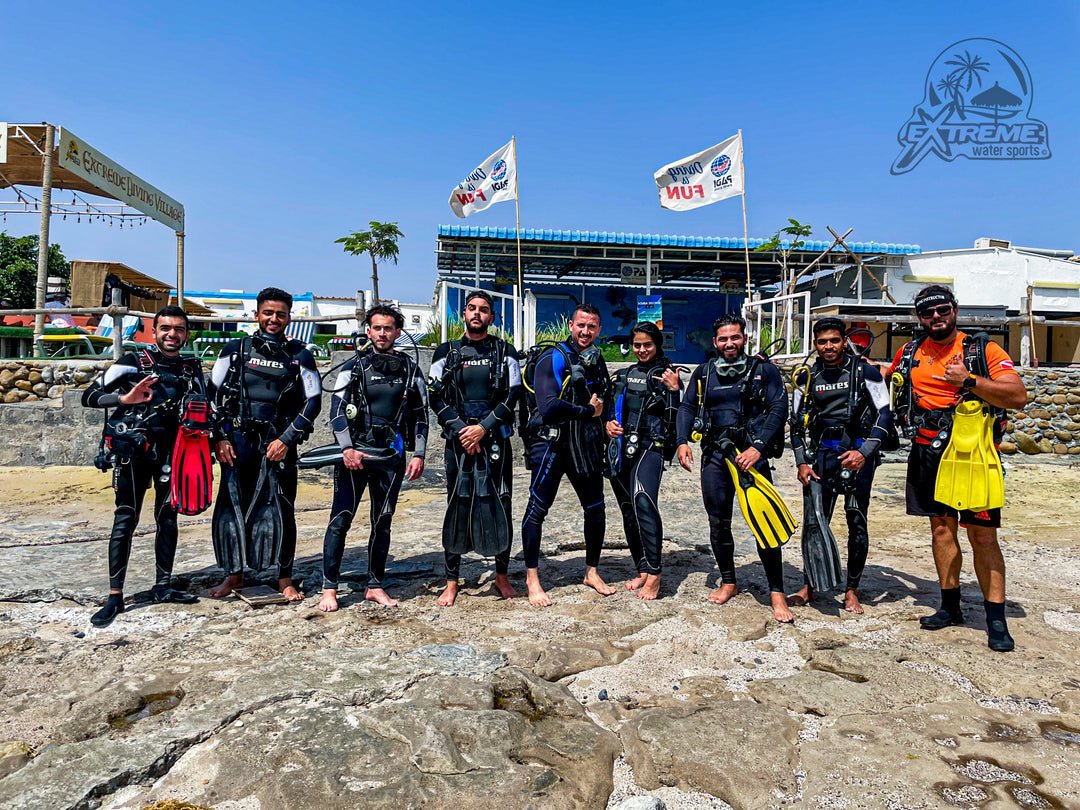 0502 DISCOVER SCUBA DIVING EXPERIENCE - SHORE
Regular price
Dhs. 300.00
/
---
Embark on an unforgettable journey with our PADI Discover Scuba Diving Experience - a shore trip designed to immerse you in the magical underwater world. This non-licensed experience welcomes everyone above the age of 10, with no swimming skills required, making it a perfect adventure for all.
The entire experience, lasting approximately 2-3 hours, includes three distinct sections. It begins with an on-land briefing where we introduce you to the equipment and vital safety procedures. Our PADI professional instructors ensure you're comfortable and ready for the dive, providing guidance every step of the way.
The second part involves shallow water training, where you'll conduct safety exercises and familiarize yourself with the equipment. This session provides an easy transition from the land to the water environment.
In the third section, the excitement begins as you dive into the open water from the shore, under the watchful eye of your instructor. This immersive experience takes you into water too deep to stand, providing an intimate encounter with the vibrant marine life.
Before booking, please download and review the Diver Medical form at https://bit.ly/padiform to ensure you won't require a physician's approval to participate in the scuba course. Experience the thrill of exploring the ocean floor with our PADI Discover Scuba Diving Experience - your underwater adventure awaits!