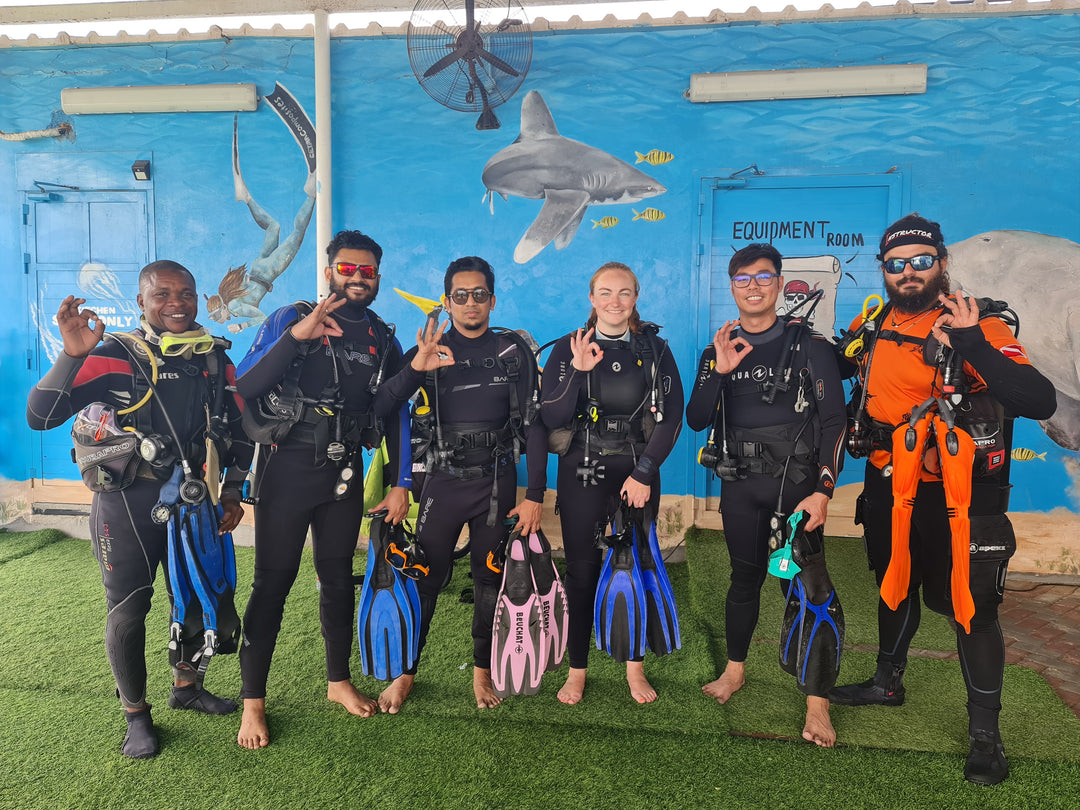 0501 DISCOVER SCUBA DIVING EXPERIENCE - BOAT
Regular price
Dhs. 400.00
/
---
Experience the underwater world like never before with our PADI Discover Scuba Diving Experience - a boat trip that provides a thrilling introduction to the realm of scuba diving. This non-licensed experience is open to anyone above the age of 10 and doesn't require swimming skills, ensuring that everyone can join in on the adventure.
The entire experience lasts between 2-3 hours and is broken down into three parts. In the first section, we provide a thorough on-land briefing to familiarize you with the equipment and safety procedures. Our PADI professional instructors will guide you every step of the way, ensuring your safety and comfort.
In the second section, you'll conduct shallow water training to practice safety exercises, offering a gentle transition from land to water. You'll learn to manage your equipment and become accustomed to the underwater environment.
The third section is where the real excitement begins. You'll embark on a diving boat journey to an exotic dive site, diving alongside your instructor in water too deep to stand, with a maximum depth of 12 meters. As you explore the vibrant underwater ecosystem, you'll feel an unparalleled sense of freedom and tranquility.
Before you book, avoid disappointment by downloading and reviewing the Diver Medical form at https://bit.ly/padiform to ensure you won't need a physician's approval to dive. Let's dive into the wonders of the ocean with our PADI Discover Scuba Diving Experience - an extraordinary journey awaits you beneath the waves!