Unleash Your Potential: PADI Rescue Diver Course in Dubai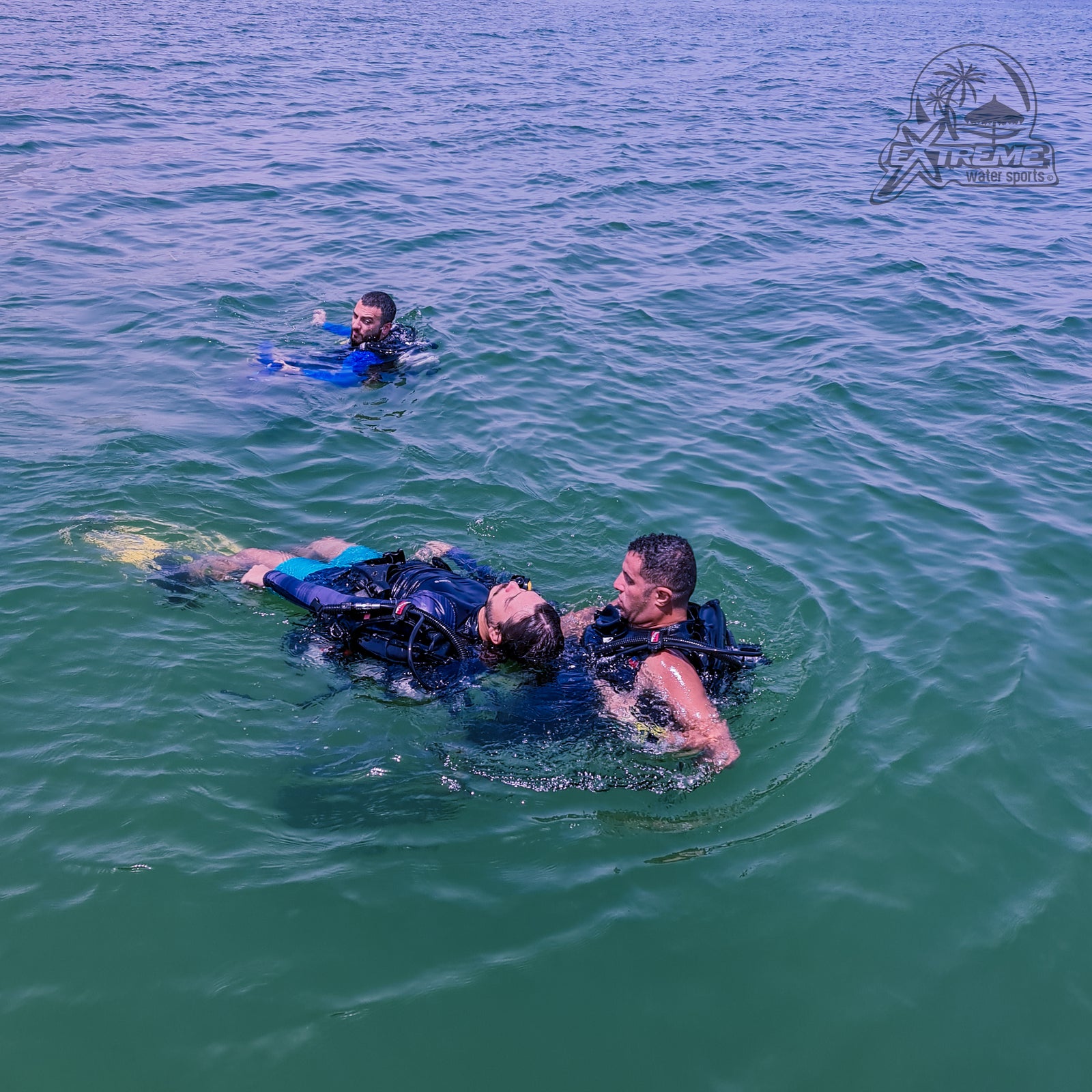 Are you ready to take your scuba diving skills to new depths? At Extreme Watersports, we're passionate about helping divers in Dubai and across the UAE enhance their abilities and ensure their safety in the water. That's why we offer the highly acclaimed PADI Rescue Diver course, an essential step in your scuba diving education.
Scuba diving is an exhilarating adventure that allows you to explore the captivating underwater world. However, it's crucial to be prepared for any unforeseen circumstances that may arise during your dives. That's where the PADI Rescue Diver course comes in. As a certified PADI dive center in Dubai, we're committed to providing comprehensive training that aligns with PADI's high standards for safety and education.
During the Rescue Diver course, you'll delve into the world of emergency preparedness and response. This includes learning vital skills through our Emergency First Response training, equipping you with the knowledge of first aid techniques and CPR. These skills are not only invaluable for diving emergencies but also for everyday life situations.
As you progress through the course, you'll acquire the necessary skills to become a confident and competent diver. You'll learn to identify potential hazards and prevent accidents, ensuring your safety and the safety of your fellow divers. Situational awareness is a key focus, enabling you to assess and respond effectively to various diving scenarios.
One of the most rewarding aspects of the Rescue Diver course is the opportunity to make a difference within the diving community. By completing this course, you become a valuable asset in assisting fellow divers in distress. Your ability to handle challenging situations with confidence and composure can potentially save lives and create a positive impact in the diving world.
Join us at Extreme Watersports, your trusted scuba diving center in Dubai, to embark on this transformative journey. Our experienced PADI instructors will guide you through the Rescue Diver course, ensuring you receive the highest quality training and personalized attention. Whether you're a recreational diver or aspiring to pursue a career in diving, this course is an essential step in your diving education.
Don't miss out on the incredible benefits that the PADI Rescue Diver course can offer. Dive deeper into your passion for scuba diving, expand your skills, and become a more confident and responsible diver. Contact Extreme Watersports today to enroll in the PADI Rescue Diver course and take your diving abilities to the next level.
---