10 Reasons to Choose PADI Certification for Your Scuba Diving Journey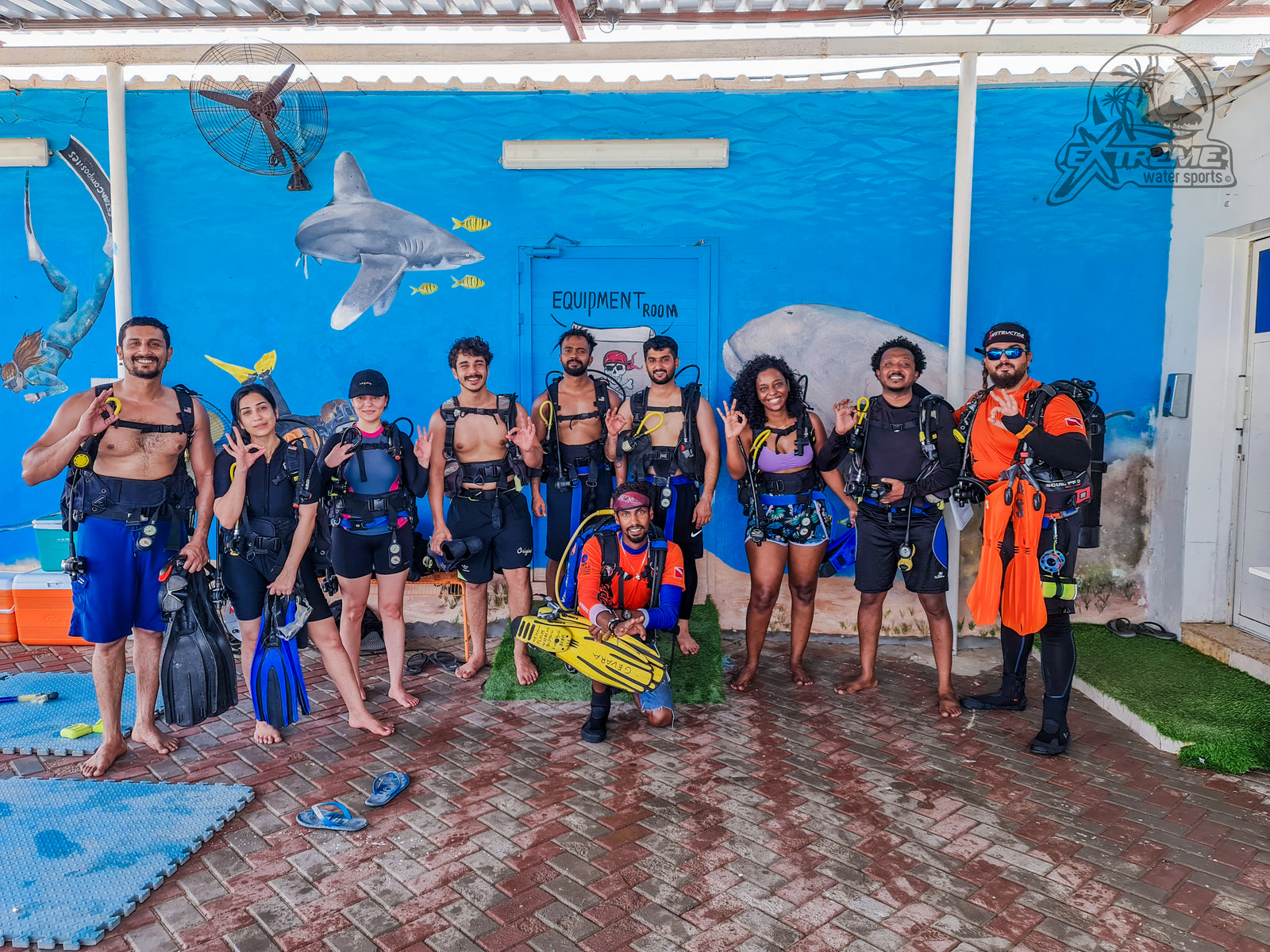 When it comes to scuba diving training, PADI (Professional Association of Diving Instructors) stands out as the world's leading scuba diver training organization. The PADI certification is globally recognized, offering learners comprehensive and flexible learning options. Here are the top ten reasons why you should choose PADI certification for your scuba diving journey.
Worldwide Recognition: As a PADI certified diver, you can dive anywhere in the world. Your certification card is recognized globally and serves as your passport to explore the underwater world in various locations, from the UAE's East Coast to the Great Barrier Reef.

High Standards: PADI sets the standard in diver training. Its programs are respected for their educational validity and adherence to high international standards for diver training, safety, and customer service.

Flexible Learning: PADI offers a range of learning options, from traditional classroom settings to e-learning. You can study at your own pace, fitting your learning around your schedule.

Progressive Training: The PADI system is structured and provides a path for divers to progress and expand their skills. From Open Water Diver to Advanced and Specialty courses, the possibilities for growth are limitless.

Professional and Experienced Instructors: PADI Instructors are well-trained, knowledgeable professionals committed to creating confident and competent divers.

Comprehensive Course Materials: PADI's learning materials are comprehensive, engaging, and designed to maximize comprehension. They include books, online materials, and videos.

Conservation Focused: PADI is committed to ocean conservation and protection. They infuse this ethos into their courses, educating divers about the importance of preserving our underwater ecosystems.

Community and Camaraderie: Joining PADI connects you with a diverse community of divers, dive professionals, and marine enthusiasts worldwide. You'll not only learn to dive, but you'll also make friends and connections within the scuba community.

Adventurous Specialties: PADI offers a range of Specialty Diver courses, allowing you to explore specific interests like underwater photography, deep diving, or wreck diving.

Recognition and Career Opportunities: As you advance in your diving journey, you can also achieve professional ratings like Divemaster or Instructor. PADI professionals are sought-after worldwide, opening a realm of exciting career opportunities.
By choosing PADI, you're choosing a world of adventure, exploration, and lifelong learning. With a PADI certification from Extreme Sports, you'll gain not just a license to dive, but also a commitment to ocean conservation and a ticket to a global community of divers. Start your diving journey with us today!
---